Regions of Australia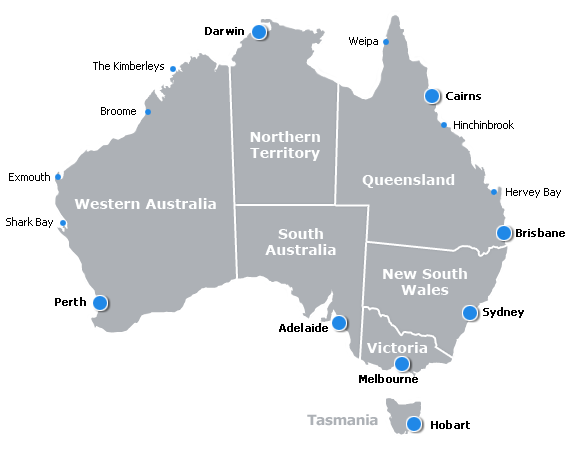 Australian Flyfishing Regions
The regions of Australia offer a myriad of opportunities
Welcome to Australia, or as the locals say "g'day mate". Australia is the world's largest island with a coastline of over 36,000km and more than 10,000 beaches so naturally the opportunities we have as saltwater fly fishers, are numerous and varied. It would take a number of lifetimes to fish all the rivers, creeks, bays, reefs, rockledges and other fishable spots here. At swoffa.com we've tried to select just a few of the more accessible locations where one can target various species of fish with a fly rod.

We've aimed at providing in-depth information about each location that is listed on the site. This includes a summary of the area, the various species available, the most favourable seasons and in time will include the guides, operators or fishing lodges that work in that region.

The locations we've selected only cover fraction of the saltwater fly fishing opportunities there are available in Australia. Interact with the map to view the locations by each state, or select from the individual thumbnails listed below.